Family Practice at Glenmore A quality Family Practice Medical Centre
COVID-19
Summary
Telehealth (NEW)
Practitioners
Services
Appointments
Practice Notice
Download Our App - NEW
!COVID-19 & Vaccination!
NO COVID TESTING available. We accept all Vaccinated and Unvaccinated patients.

HOWEVER, If you are unwell with COLD/FLU/COVID symptoms or have been told to isolate, please book a phone consult or call the practice to arrange a special consult.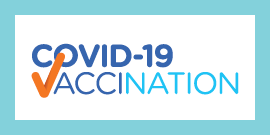 Our practice is a COVID-19 Vaccination Clinic.
Bookings are essential. Please call 4928 3000 to book.
Open Weekdays
Same Day Appointments
Book Online 24/7
Onsite Services:
Male & Female Doctors
COVID-19 Vaccine Clinic
Pathology
Dietitian (monthly)
! Lung Health Checks !
Telehealth (Phone) Consults
Bulk billed telehealth (phone) consults are available to patients who have seen a doctor at the practice in the last 12 months. To Book: You can book your phone consult online or by calling 4928 3000. The process is the same as booking a regular appointment, you just need to specify that you want a "phone consult." If you are unsure whether you need a physical or phone consult please call the practice for advice. How It Works: > Once your phone consult is booked, keep your phone on you 30 minutes before and after the appointment time you booked. > The doctor will call you for your consult. > If you need any scripts, referrals or medical certificates they can be faxed to emailed to your chosen chemist or medical office. ! The phone lines can be very busy at times. However, you can make online bookings if you have trouble getting through on the phone.
Meet the Rockhampton Doctors
Dr Induleka Salgado
–
(Female)
Interests include: Women's health, contraceptive implants, diabetes and health assessments.
Dr Peter Thompson
–
(Male)
Interests include: Men's health and family medicine (not taking new patients).
Dr Homayoun Zarafshan
–
(Male)
Interests include: Men's health and chronic illness management (Asthma & Diabetes etc)
Dr Sina Talebiankhorasani
–
(Male)
Interests include: Men's health, Asthma and COPD management and Family medicine
Glenmore Family Practice
List of Services
The Glenmore Family Practice is located in the Farm Street Market Place near Drakes IGA. The medical centre is currently home to three (3) General Practitioners; Dr Peter Thompson, Dr Indu Salgado and Dr Homayoun Zarafshan. As a mixed billing practice, fees do apply to a number of services. However bulk billing is available for under 16 year olds, pensioners, DVA Gold card holders and health care card holders. Bookings can be made online or by calling the practice on 4928 3000. To learn more about each of the Rockhampton Doctors and their areas of interest, visit the practitioners tab.
Services:
Children's Health

> Growth & Development
> Immunisations
> Mental Health
> 6 Week Baby Checks

Women's Health

> Reproductive Health
> Maternity Care
> Osteoporosis
> Menopause

Men's Health

> Mental Health
> Testosterone Deficiencies
> Heart Health
> Prostate Exams
General Health

> Wound cleaning & repairs
> Injury management
> Skin checks & mole removal
> STI/STD Testing
> Mental health care plans
> Travel health
> 75+ year old health checks *Ts & Cs apply
> 45-49 year old health checks *Ts & Cs apply



Chronic Illnesses

> Asthma Management
> Diabetes Management
> COPD & Emphysema
> Digestive Disorders
> Heart, Liver, Kidney Diseases
Workplace Health Services
Work related medicals and assessments can be arranged for various industries. Bulk Billing is generally not available for these services, however, WorkCover may apply in some cases. Contact the practice for more information or to arrange a quote.
Work Cover Claims
Lung Health Checks
Commercial Driving Medicals
Silicosis Screening
Black Lung (Pneumoconiosis) Screening
Pre-employment Medicals
Return To Work Assessments
Functional Capacity Assessments
Appointments
A standard appointment is 10 minutes long. However, you are welcome to request a longer appointment if you feel that you will need the extra time. Long appointments can only be booked by calling our friendly reception staff.
Cancellation Policy
You can cancel a GP appointment up to one (1) hour before the appointment time, or an Allied Health appointment up to 24 hours before the appointment. A cancellation fee will apply if you cancel with less notice or fail to attend entirely.
Online Appointment Policy
Online bookings are for standard consults. They are not suitable for vaccinations, medicals, procedures or health assessments, as they require more time than a standard consult offers. So you will need to phone the practice to book these or to request a longer appointment with your doctor.
Please note,
that online bookings only make appointments for a single patient. If multiple patients will be attending please book one appointment per person or call the practice to arrange this.
Apr 9 2020
COVID-19 Opening Hours
The Family Practice at Glenmore is still open Monday to Friday every week. Our opening hours have not changed. So you can still access general health and injury care with your Glenmore doctors. However, we have introduced a number of safety protocols to keep our staff and patients safe during the COVID crisis. Please follow instructions from staff and notify us if you have flu like symptoms.
Apr 1 2021
Easter Opening Hours
The Glenmore Family Practice will be closed for the Easter long weekend. We do apologise if this causes you any inconvenience. Online bookings will be available right across the public holidays, so you can still book appointments.
Book appointments on the go
---
The Family Practice mobile app lets you book your appointments whenever and where ever you are. So you can avoid the hold music. The app provides:
Doctor availability in real-time
Email confirmations and reminders
The ability to 'favourite' your preferred GP for faster bookings
A family record so you can quickly choose who the appointment is for
The ability to cancel appointments with a touch of a button
The app is available on the App Store and Google Play free of charge. Data usage charges may apply. Download it today to stop waiting on the phone.