Mon-Fri

8.00am – 4.00pm

Sat-Sun

Closed

*Closed Public Holidays.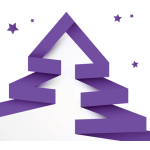 Merry Christmas
Have a safe and happy holiday season.
Address:
115 Takalvan Street, Avoca QLD 4670
Phone:
(07) 4154 4000
Fax:
(07) 4154 4044
At the Family Practice Plus we give you choice, with both physical and phone consults available. Engage with your GP in a way that works for you. Its care with convenience. Visit us to discover the difference our doctors can provide to your family.
Things to Know
Service Options
Join us at the Family Practice Plus for a friendly and welcoming healthcare experience. To provide great care, we approach healthcare with a focus on our patients and a drive to meet their needs. As patient advocates, we know you need access to quality support, knowledge and treatments in order to grow and thrive. From prevention to early intervention and the management of acute or chronic conditions, our experienced GPs are ready to assist you and your family.
Choose how you engage with your doctor with our versatile service delivery, consisting of:
In-practice services i.e Immunisations, wound care, procedures
Telehealth (phone) servicesi.e for when you can't make it to the practice
On-the-go healthcare i.e e-Scripts, telehealth, electronic medical certificates
Book your doctor's appointment with the Family Practice Plus Avoca today and discover the difference we provide.
Book Appointment
Services
We are now a Mixed Billing practice. Bulk Billing remains for children 15 years and under. Discounts are available for healthcare/pension card holders and seniors over 70 years of age. The decision to introduce fees was not an easy one, however it was no longer avoidable. If you are experiencing financial difficulties, please speak with your doctor. A fee list will be available soon. Our Doctors continue to offer the Bundaberg community:
Standard Face-to-Face Consults (following refurbishment)
Telehealth Phone Consults
Skin Cancer Checks
Childhood Immunisations
Injury Management
Minor Wound Care
Mental Health
Chronic Illness Management
Conveniently Located
Find Us Near You
Parking
Sugarland Plaza offers free off-street parking. With access to the medical centre available directly from the carpark. You can enter the car park from both Takalvan Street or Heidke Street.


---
Public Transport
Bus stops are available outside Sugarland Plaza to health you get here. Bus Routes: 1A, 1B, 2, 2B, 4 or the University Shuttle.