Sexually Transmitted Infections (STIs)
What are STIs?
STIs are infections. They can be bacterial infections or viral infections. Some can be cured with medication, while others are life-long conditions. What makes STIs different to other infections is how they spread. These infections are transmitted from person to person through sexual intercourse. This can make them difficult to discuss, both with your partner and with your doctor. Consequently, they spread easily and can go undiagnosed for long periods of time. Simple STI testing can identify these infections, even when you have no symptoms. Knowing what the risk factors and symptoms are can help you know when you should get tested. If you are concerned that you may have been exposed to an STI, or would just like some peace of mind,
book a sexual health check
. Or learn more from our
sexual health check list
.
---
STI Check List
STI Testing
STI Treatments
STI Fact Sheets
Notifiable Diseases
Sexual Health Check List
---
When do you need to get a STI check?
You will want to consider having a sexual health check when you have STI symptoms or participate in "at-risk" activities.
Keep in mind that these are just guidelines, and do not take your personal circumstances into consideration. Your lifestyle will also impact how frequently you should be tested. You can discuss this with our sexual health practitioner to receive personalised advice.
STI Testing
---
Where to get a STI check
The Brisbane Centre for Sexual Health offers sexual health checks for STI testing. We test for bacterial and viral STIs including HIV, Hepatitis and Herpes. Additionally, all of the tests are available onsite, which can make it easier to get a STI check done.
Treatment
---
When STI testing returns a positive result for an infection you will need to return for a follow-up. The treatment options vary and depend on the infection detected. Some infections can be cured, while others are life-long and require long term management. Treatments can include:
Antibiotics
Penicillin Injections
Antiretroviral drugs
Your practitioner will discuss the treatment with you at your follow-up appointment. It is important that you follow the instructions for treatment. You may also be asked to repeat the STI test following treatment.
Notifiable Communicable Diseases
Several sexually transmitted infections are considered notifiable communicable diseases. Therefore, any diagnosis of these STIs will be reported by the pathology laboratories to various Australian health organisations including Queensland Health. The information sent is not identifiable in order to protect your privacy. It is simply used to track the prevalence of these infections within the population. For more information on the notifiable conditions visit the
Queensland Health website
.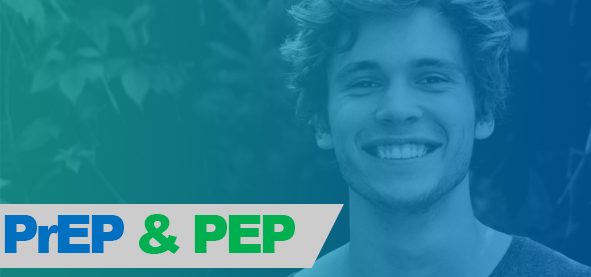 What is PrEP and PEP?
PrEP and PEP are pre and post exposure medications aimed at preventing HIV infections.
Find out if PrEP and PEP could be right for you. Book a consult to discuss it with our provider.
Book With NP Sue