Child Health refers to the medical services designed to cater to children and promote their growth and development. Meanwhile, Paediatrics is a field of medicine focused on Children and the conditions that affect them. Many doctors provide some degree of child health services. However, some General Practitioners have a particular interest in children's health and may even have experience in Paediatrics. To help you find one of these doctors, we have listed the interests of the GPs working in each Family Practice Medical Centre. View the practice page of your nearest medical centre to see the doctors available.
Find Your Nearest Practice
Growth and Development Checks
Children grow and develop quickly. A regular check-up with your GP can help track your child's development and give you insight into potential risk factors in their lives. A child health assessment can help identify issues that are presenting themselves, so they can be managed appropriately.
Childhood Vaccinations
Immunising your child is an important step in preparing for a healthy life. The government is also offering incentives for parents to ensure children's immunisations are up-to-date. The Family Tax Benefit Part A, the Child Care Benefit and the Child Care Rebate are all tied to childhood immunisations. For more information visit the Human Services website or download the immunisation schedule.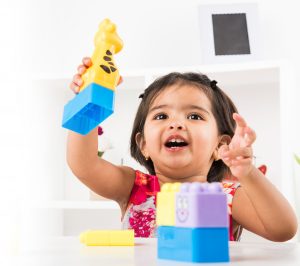 Managing Chronic Conditions
Chronic illness is a difficult issue for adults to come to terms with, let alone children. And yet unfortunately, they are not exempt from the stress and problems associated with chronic illnesses like diabetes and asthma. We offer a range of services from psychologists, to dieticians and of course GPs, all of whom can offer your child and your family the support and advice required to make the changes needed to deal with chronic illness.

Asthma
Asthma is an extremely common condition which affects the airways. While there is no cure, it is treatable so people with asthma can lead normal lives. Symptoms will usually include coughing, shortness of breath, wheezing and a tightness of the chest. Children suffering from asthma may also experience a tummy ache and vomiting if it is triggered and they will often tire quickly or be more puffed out then usual after running around. If you are concerned your child may have asthma it is important to speak with your GP. The earlier the condition is diagnosed the sooner it can be managed.

Mental Health Support
Mental health issues affect all ages and can arise from a variety of situations and experiences. The ever growing demands of study, school social life, out of school activities and home life, can take its toll on children and adolescents. Regardless of age our psychologists are available for anyone who requires mental health support or just someone to talk to during a stressful time.

Childhood Obesity
Obesity is a serious issue for Australia's younger generation as they spend more and more time on entertainment and technology, rather than outdoors. This changing lifestyle is now presenting children with social and health issues older generations were not as heavily exposed to at that same age. We therefore offer services to help families manage this lifestyle and make the necessary changes to improve their quality of life. You can book an appointment with one of our GPs for a lifestyle and wellbeing health assessment or speak to a dietician for support and advice on changing up your eating habits.

Sexual Education
The birds and bees is not an easy conversation for some parents to have with their children. So if we can, we want to make it a bit easier for you. We can cover basic education on puberty and safe sex, contraception or Sexually Transmitted Infections depending on what you feel is appropriate for your child.