Discover the difference with family practice plus – Dakabin.
Where our doctors are committed to providing a better patient experience.
WELCOME
to the family practice plus
A: 1 Alma Road, cnr Old Gympie Road
[End of Plantation Drive] Dakabin, Queensland 4503
Ph: (07) 3060 1800
Fax: (07) 3060 1850
Opening Hours
Mon-Fri

8:30am – 5:00pm

Saturday

Closed

Sunday

Closed
Our Dakabin doctors try to accommodate urgent walk-ins. However, we recommend booking a consult to avoid disappointment.
Online Bookings Now Open!
Notices:
NOW OPEN
We are now open to patients. You can book your appointments online or by calling us on 3060 1800. Drop in to see the Family Practice Plus difference for yourself.
---
COVID 19
We DO NOT provide COVID Testing.
To allow us to keep everyone safe, please call us if you or someone close to you have travelled interstate in the last 2 weeks or you have a fever, cough, sore throat, loss of smell/taste.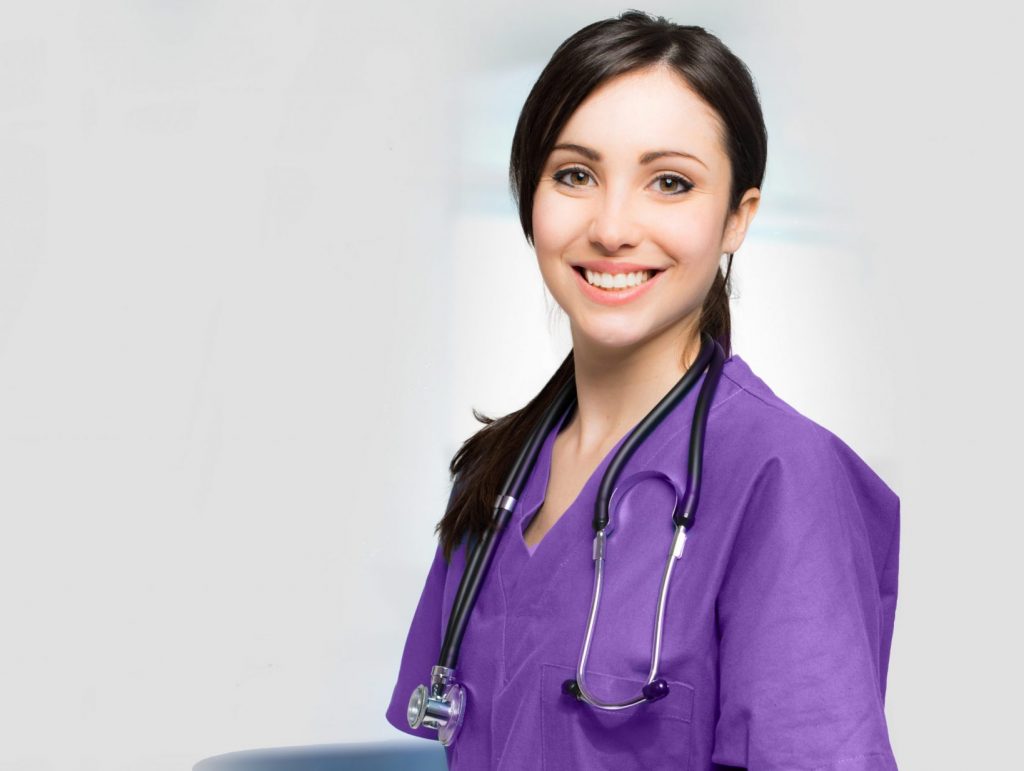 family practice plus – Dakabin
Discover the difference
The doctors at our Dakabin medical centre are passionate about clinical excellence and uncompromising care. So we've set out to revolutionise the patient experience. To achieve this, we offer a positive medical environment that inspires healthy choices and fosters patient confidence. Our goals are to ensure patients can access the support, knowledge and treatments they need to grow and thrive. Our onsite services include:
> Experienced Doctors
> Chronic Illness Nurse
> Vaccination Clinics
> QML Pathology
> Dietitian
> Exercise Physiologist
Doctors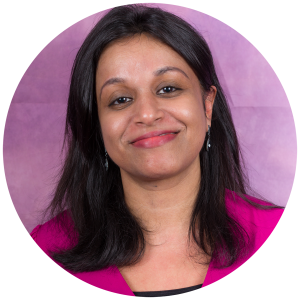 Dr Deepthi Jacob
Interests: Women's health | skin conditions | chronic illness management |
Dr Sandra Dela Cruz
Interests: Women's health | skin cancer checks | chronic illness management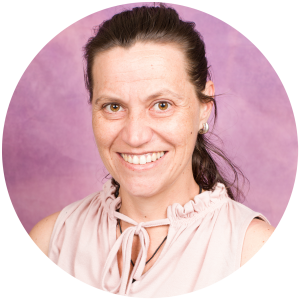 NP Neralyn Kingsbury
Interests: Allergy Diagnosis | Allergy Treatment | Weight Management
Services
Directions
Appointments
Fees
Services
The Family Practice Plus offers a range of services for the whole family. This is just a general list of the services on offer. If you don't see a service you are interested in, please contact our practice. Our doctors may still offer the service you require. Or we may be able to bring this service to Dakabin.
*Some of our services cannot be booked online. This includes vaccinations and medicals. You can view our booking terms in the "Appointments" tab.

Discover the Newest Dakabin Doctors
Family Practice Plus is located next to the new Woolworths on the corner of Old Gympie Road and Alma Road. You can find us at the end of Plantation Drive. Our medical centre is on the ground level, under Hiit Gym.
Free parking is available in front of the practice.
We recommend arriving early if you are a new patient. This will allow you to complete our new patient form prior to your appointment.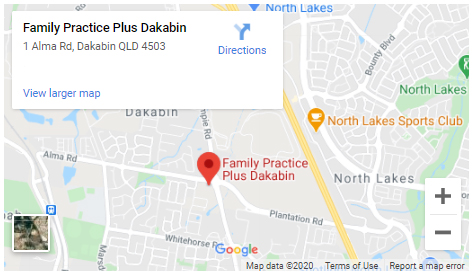 Appointments
Our regular consults are 15 minutes long. However, you are welcome to request a longer appointment if you would like more time. Booking an appropriate amount of time will help us manage wait times, so you don't have to wait long to see a doctor.
Online Appointment Policy
Online appointments only book a regular 15 minute consult. So they are not suitable for all consults. Please call us to arrange appointments for the following services:
Longer consults
Vaccinations (for adults and children)
Medicals of any variety (inc. insurance medicals)
Procedures (inc. IUD insertion/removal, ear syringing, wound management)
*Please Note, online bookings only make appointments for a single patient. If more than one patient is attending, please book one appointment per person or call us to arrange this for you.
Cancellation Policy
A $60 fee applies if you don't cancel at least one hour prior to an appointment time, if you can no longer attend.

Bulk Billing Eligibility
Our doctors provide bulk billing to the following patient groups:
New Patients on their first visit
Children Under 16 years
DVA Gold Card Holders
Work Cover Billing
Concession Discount: Over 65 year olds are eligible for a discounted consult rate.
All other patients: A consultation fee applies to standard appointments. Patients with a Medicare Card will be eligible for a rebate, which we can process on your behalf. Select services may also be bulk billed at your doctor's discretion.
*Please contact our reception team for pricing information.
Connect | Share | Engage
Stay tuned for practice updates and health notices.
Book On The Go
Download our mobile app and book your consults online 24/7
The app is free to download and use.
An internet or network connection is required.
Choose your app store below to download our official app and start booking on the go.
(*Data usage charges may apply)