Our private Flu Shots are available NOW for 2018.
The Government funded Flu Shots have also arrived.
This year there are several different flu shots on offer for various patient groups. We've tried to simplify the information for you below. If you have any questions about the vaccines or eligibility for the funded flu shots please feel free to ask your GP.
For any and all patients
For our private flu shots (all patients) we are offering a quadrivalent (4 strain) vaccine, intended to cover 2 influenza A strains and 2 influenza B strains.
These vaccinations are $20. Appointments are essential so call your nearest Family Practice Medical Centre to secure your shot. This vaccine has been updated since last year's flu season.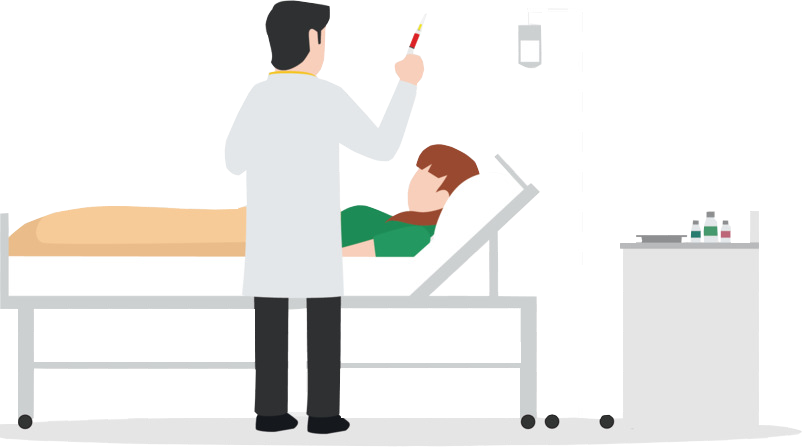 For at risk patients
The Government is funding age specific flu shots for people with a high risk of health complications caused by influenza. These vaccinations will be BULK BILLED for eligible patients.
For at risk people under 65 years of age: Quadrivalent (4 strain) flu shots are available bulk billed.
For at risk people 65 years and older: Extra strong trivalent (3 strain) flu shots are available bulk billed.
Patients eligible for the Government funded flu shots include:
People aged 65 and older
Pregnant women
Aboriginal & Torres Strait Islanders aged between 6months to less than 5years or 15 years and over
Individuals 6months and over with medical conditions that could be complicated by influenza such as: severe asthma, diabetes, heart disease, lung disease or low immunity to name a few.
*Check with your GP to see if you are eligible.
Please note: flu shots cannot be booked online. Please phone your nearest practice to make an appointment.
Free Flu Shots
The Government offers Bulk Billed Flu Shots under the national Immunise Australia Program for at risk groups, including:
Pregnant Women
People aged 65 years and over
Aboriginal & Torres Strait people aged 6 months to less than 5 years or 15 years and over
Individuals 6 months and over with medical conditions that could be complicated by the flu such as severe asthma, heart or lung disease, low immunity or diabetes