Family Practice at Kallangur
A quality bulk billing Family Practice Medical Centre

Family Practice at Kallangur
A: 1380 Anzac Avenue
Kallangur, Queensland 4503
NO COVID TESTING
Practice Opening Hours:
Monday

7:00am – 9:00pm

Tuesday

7:00am – 9:00pm

Wednesday

7:00am – 9:00pm

Thursday

7:00am – 9:00pm

Friday

7:00am – 9:00pm

Saturday

9:00am – 5:00pm

Sunday

8:00am – 5:00pm

Thursday 6.01.22

7:00am – 5:00pm

Friday 7.01.22

7:00am – 5:00pm
*Immunisations, procedures and medicals cannot be booked online. Please call the practice to make these appointments. View the online booking policy.
COVID-19
Summary
Telehealth (NEW)
Practitioners
Services
Appointments
Practice Notice
Download Our App - NEW
Suicide Help
!COVID-19 & Vaccination!
NO COVID TESTING available.
We accept all Vaccinated and Unvaccinated patients.
HOWEVER, If you are unwell with COLD/FLU/COVID symptoms or have been told to isolate, please book a phone consult or call the practice to arrange a special consult.
The following entry rules currently apply:
1. Face Masks must be worn when visiting the practice. *Children under 12 exempt.
2. Visitors/support persons are limited to one per patient. *Children needing supervision exempt.
3. COLD/FLU/COVID patients need to call the practice prior to arriving. Do not walk into the practice! You will be directed to our isolation clinic.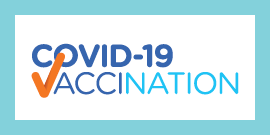 Our practice is a COVID-19 Vaccination Clinic.
Vaccination Clinic: Mon-Fri 9:00am – 4:30pm
Bookings are essential. Please call 3204 4222 to book.
! Due to high demand, same week appointments are rare. Please plan ahead.
Bulk Billing Doctors
New Patients Welcome
Open Saturday
Open Sunday
Late Night Clinic Mon-Fri
Walk-in Minor Trauma Care
Book Online 24/7
Initial Fracture Care (basic fractures)

Onsite Services:
Male & Female GPs
X-ray
Dentist
Pathology
Psychologist
Podiatrist
Physio
Surgeon
Diabetic Educator
Telehealth (Phone) Consults
Bulk billed telehealth (phone) consults are available to patients who have seen a doctor at the practice in the last 12 months.
To Book:
You can book your phone consult online or by calling 3204 4222. The process is the same as booking a regular appointment, you just need to specify that you want a "phone consult." If you are unsure whether you need a physical or phone consult please call the practice for advice.
How It Works:
> Once your phone consult is booked, keep your phone on you 30 minutes before and after the appointment time you booked.
> The doctor will call you for your consult.
> If you need any scripts, referrals or medical certificates they can be faxed to emailed to your chosen chemist or medical office.
! The phone lines can be very busy at times. However, you can make online bookings if you have trouble getting through on the phone.

Meet the Kallangur Doctors
Dr Abigail Ngweso
–
(Female)
Availability: Mon, Tues, Thurs & Fri.
Dr Andrew Tawfik
–
(Male)
Availability: Mon-Fri.
Dr Azizul Islam
–
(Male)
Availability: Mon-Thurs & Sun.
Dr Emma Scott
–
(Female)
Availability: Mon-Tues & Fri.
Dr Joel Seguerra
–
(Male)
Availability: Mon-Wed & Fri-Sun.
Dr Lillian Lao
–
(Female)
Availability: Mon-Fri.
Dr Lucy Ong-Garza
–
(Female)
Availability: Wednesdays & Sundays.
Dr Masfique Khan
–
(Male)
Availability: Sun-Fri.
Dr Nanette Verde
–
(Female)
Availability: Mon-Tue, Thur-Fri.
NP Neralyn Kingsbury
–
(Female)
Availability: Mon-Fri.
Dr Ross Bourne
–
(Male)
Availability: Sun-Fri.
Dr Samantha McClean
–
(Female)
Availability: Mon-Thur.
NP Sue Jamieson
–
(Female)
Availability: Mon-Wed.
Dr Kyle Kowalewski
–
(Male)
Breast Cancer & General Surgeon
Visit his website for more information.
Kallangur Family Practice
Located on ANZAC Avenue, with free off-street parking, the Family Practice at Kallangur is a convenient and patient-focused clinic. Currently, the practice is home to ten (10) General Practitioners (GP) and two (2) Nurse Practitioners (NP). Each of the GPs and NPs offer bulk billing on Medicare eligible services to help you access the care you need. For non-Medicare services fees may apply. Bookings with each Practitioner can be made online or by calling 3204 4222.
For your peace of mind, the medical centre is open 7 days a week with a late night walk-in clinic running from 6pm to 9pm Monday to Friday. So you can see a doctor when it suits you. The Kallangur Minor Trauma Centre and Fracture Clinic could also save you a trip to the emergency department.
In addition to the general health services available, patients can also access several Allied Health and Specialist services through the practice. These services are available to all patients, but fees and funding options may vary depending on your eligibility.
Most of the following visiting Allied Health professionals are approved providers for NDIS and DVA clients, if you meet the requirements.
Psychologists
Dietitian
Exercise Physiologist
Diabetic Educator
For your added convenience, several other health providers are available onsite, including a General Surgeon, Gynaecologist, Podiatrist, Pathology, Physiotherapist and Dentist.
Services Available:
Children's Health

> Growth & Development
> Immunisations
> Mental Health
> 6 week Baby Checks

Women's Health

> Reproductive Health
> IUD Implants
> Maternity Care
> Postnatal Check-ups & Support
> Osteoporosis
> Menopause

Men's Health

> Mental Health
> Testosterone Deficiency
> Heart Health
> Prostate Exams
General Health

> Wound cleaning & repairs
> Injury management
> Skin checks & mole removal
> STI/STD Testing
> Mental health care plans
> Travel health
> 75+ year old health checks *Ts & Cs apply
> 45-49 year old health checks *Ts & Cs apply

Chronic Illnesses

> Asthma Management
> Diabetes Management
> COPD & Emphysema
> Digestive Disorders
> Heart, Liver, Kidney Diseases

Walk-In GP Clinic

> Available 6pm-9pm Monday-Friday

Initial Fracture Care

> X-Ray & Plaster Cast Application *For basic fractures. Ongoing management of fractures will be referred to a fracture clinic.
*For more information on the onsite Xray services please visit Kallangur X-Ray.
*For Pathology opening times please visit QML Pathology.
Occupational Health
Access a range of occupational health services for various industries. Bulk Billing is generally not available for these services, however WorkCover may apply. Call us for more information or a quote.
Work Cover Claims
Lung Health Checks
Pre-fight Medicals
Stone Lung (Silicosis) Screening
Black Lung (Pneumoconiosis) Screening
Pre-employment Medicals
Return To Work Assessments
Functional Capacity Assessments
QLD Coal Mine Workers Health Scheme
*Please note: some services cannot be booked online. This includes immunisations, medicals and procedures. We therefore ask that you call us to make these appointments.
Appointments
A standard appointment is 10 minutes long. However, you are welcome to request a longer consult if you feel that you will need the extra time. Long consults can only be booked by calling our friendly reception staff.
Cancellation Policy
You can cancel a GP appointment up to one (1) hour before the appointment time, or an Allied Health appointment up to 24 hours before the appointment. A cancellation fee will apply if you cancel with less notice or fail to attend entirely.
Online Appointment Policy
Online bookings are for standard consults. They are not suitable for vaccinations, medicals, procedures or health assessments, as they require more time than a standard consult offers. So you will need to phone the practice to book these or to request a longer appointment with your doctor.
Please note, that online bookings only make appointments for a single patient. If multiple patients will be attending please book one appointment per person or call the practice to arrange this.
Dec 25 2021
Closed Christmas Day
Our Kallangur Family Practice will be closed on Christmas Day. Short opening hours will apply to other public holidays. Regular hours will resume on Tuesday 4th of Jan 2022. Should you need to make an appointment while we are closed, please book online using the button at the top of the page.
Apr 12021
Easter Opening Hours
The practice will be open over Easter, from 8am on Good Friday and 7am on Easter Monday until 5pm. Regular hours will return Tuesday.
Book appointments on the go
---
The Family Practice mobile app lets you book your appointments whenever and where ever you are. So you can avoid the hold music. The app provides:
Doctor availability in real-time
Email confirmations and reminders
The ability to 'favourite' your preferred GP for fast bookings
A family record so you can quickly choose who the appointment is for
The ability to cancel appointments with a touch of a button
The app is available on the App Store and Google Play free of charge. Data usage charges may apply. Download it today to stop waiting on the phone.
If you or someone you know is feeling suicidal find immediate help here –
Reasons To Stay
Parking
Free off-street parking is available.
You can entre our car park from Anzac Avenue (when coming from Petrie) or via Story Road when visiting our doctors from North Lakes.
---
Public Transport
Bus stops are available directly outside the building on Anzac Avenue.
Bus Route: 680
Kallangur train station is also a short 15 minute walk away for passengers on the Redcliffe-Petrie-City train line.