New Doctors join The Gap Family Practice
Meet Dr Ross Bourne
Posted on 14 Sept, 2023
Dr Ross is an Australian-trained GP who has dedicated himself to fostering a supportive and inclusive environment that welcomes every patient. After completing his studies he pursued additional training in sexual health, becoming a prescriber of PrEP after working with organisations like the Queensland AIDs Council. He aims help patients explore their healthcare options in a positive, engaging and collaborative manner, so they can achieve their health goals. Dr Ross's interests include:
Children's health
Family medicine
Musculoskeletal health
Men's health
Sexual health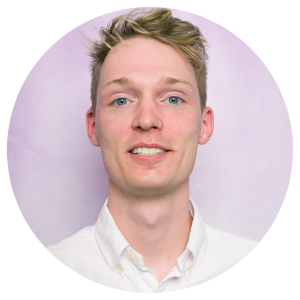 Dr Ross Bourne
Meet Dr William Patterson
Posted on 14 Sept, 2023
Dr Will is a highly experienced General Practitioner who graduated from the Queens University in Belfast, Ireland. He is passionate about his work and has special interests in child health, sexual health, diabetes and heart disease. He strongly believes that diabetes is the greatest public health challenge and is keen to work with patients aspiring to improve their emotional and physical health as they negotiate the ups and downs of life. His interests include:
Family medicine
Children's health
Maternity care & obstetrics
Aged care
Heart disease
Diabetes management
Dr William Patterson
To make Dr Ross or Dr Will your regular GP contact us today.
We welcome new patients from all areas, including Ashgrove, Bardon, Upper Kedron and Keperra. Learn more about the Family Practice at The Gap.
Book Appointment