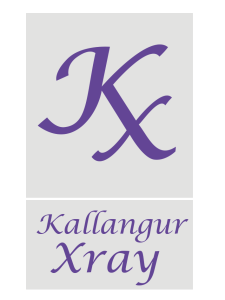 Make Your Appointment
We accept both walk-ins and appointments, however you will need a referral from a medical practitioner. Browse our availability online or give us a call if you would like to secure your time.
Let us take care of you
To aid patients will limited mobility, we have parking available right in front of our clinic and a wheel chair can be borrowed from the Family Practice at Kallangur reception next door. If you think you will need additional assistance, please call us.
Get Your Results
We are able to provide you with a film or digital copy of your images immediately. However, an imaging report from our Radiologist will take 24-48 hours to be sent directly to your referring practitioner. Don't forget to book your follow-up with them.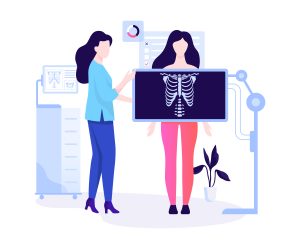 Kallangur X-ray
A: 1380 Anzac Avenue
Kallangur
, Queensland
4503
Call 3204 4501
Opening Hours
> Monday – Friday:

9:00am-5:00pm

Monday 4.Dec:

CLOSED

Friday 8.Dec:

CLOSED

Wednesday 13.Dec:

CLOSED

Wednesday 20.Dec:

CLOSED

*Closed 22.Dec to 1.Jan inclusive. Reopening from 2.Jan.2024
*No appointment necessary.
*A referral is essential.
About Kallangur Xray
Kallangur Xray is a bulk billing radiology clinic located in North Brisbane. We offer a range of diagnostic imaging services and dental xrays on a referral basis. Moreover, we accept all x ray referral forms, regardless of the branding on the form. Appointments are not necessary during our regular business hours Monday-Friday. However, after-hours xrays must be arranged through the Kallangur Family Practice. In addition to general x rays, we also provide ILO Chest xrays to meet the new Queensland mine medical standards. Should you have any questions, please call us.

Benefits:
Bulk billed xrays (regular clinic hours)
After hours xrays (call-out fee applies)
Walk-ins accepted (referral required)
All Xray referral forms accepted
ILO Chest Xrays
OPG Dental Xrays
Frequently Asked Questions
Parking
Free off-street parking is available. You can entre our car park from Anzac Avenue (when coming from Petrie) or via Story Road when crossing Anzac Ave at School Road.


---
Public Transport
Bus stops are available directly outside the building on Anzac Avenue. Bus Route: 680 Kallangur train station is also a short 15 minute walk away for passengers on the Redcliffe-Petrie-City train line.